Staff
Our dedicated staff members are here to provide support, compassion, and information to help you through your journey of grief and the celebration of your loved one's life.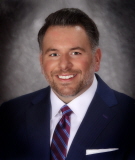 Adam J. Guthrie, FD
Owner - Supervisor
Click here to send an email.

Adam J. Guthrie is a native of Emlenton, PA and a 2002 graduate of AC-Valley High School, a 2006 graduate of Thiel College and the Pittsburgh Institute of Mortuary Science. Adam is a Licensed Funeral Director and a Certified Preplanning Consultant. Adam represents the fourth generation of funeral directors at Huff - Guthrie Funeral Home & Cremation Services Inc. to serve our community. Adam serves on the Franklin Applefest Core Committee and the OGR Membership Committee. He also served as past President of the Franklin - Grove City YMCA Corporate Board of Directors and is a Past President of the Western Pennsylvania Funeral Director's Association. Adam's grandfather, George P. Guthrie Sr. served in the United States Army during WWII and earned a Purple Heart during the Battle of the Bulge. Adam is a member of St. Patrick Parish in Franklin. Adam is married to the former Traci Reed and they reside in Franklin with their two daughters, Mia & Emma.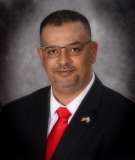 Adrian Kuzma
Funeral Associate
Adrian is a native of Franklin, a 1992 graduate of Franklin High School, and a 1994 graduate of ICM School of Business. He entered the United States Army in 1999 and was active for 8 and a half years, including a year-long tour in Iraq.
Today, Adrian is active in our community through the Commission to Remember Our Heroes, the Jesse G. Greer Post, and the Sandy Creek Conservancy. In his downtime, Adrian enjoys hunting, fishing, and football. He is a resident of Franklin with his teacup Chihuahua.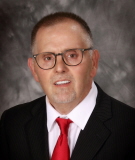 Roger Peterson
Funeral Associate
Roger is a Franklin Native and is a 1975 gradaute of Franklin Area High School. Roger completed 42 years of service at UPMC Northwest in the Medical and Surgical Unit, as a certified Surgicial Tech. Roger is very active in his community as well as his church, Atlantic Avenue United Brethren Church. Roger now enjoys a quite life at home with his wife and daughter and four fur children. He also spends time playing piano, going on walks and working in and around his home. He's also the proud grandather of four young ladies, Isabella, Lillian, Quinn and Avery.